West Tennessee Eye is pleased to offer a wide range of vision and medical eye care services, eye care products including eyeglasses, specialty eyewear, frames, and contact lenses. Our staff is happy to help however we can.
From your first contact with us to your appointment and your follow-up, we aim to make your eye care experience great. This is what drives us to provide you with the best care year after year!
Contact us any time to learn more or to schedule your next appointment.
About Our Team
Our team of eye care professionals is experienced and friendly. We're here to help all patients understand their benefits, schedule appointments, and fulfill their eye doctor's orders. Our practice can give you guidance in picking out your perfect pair of eyewear, and our friendly office staff is knowledgeable about billing and benefits coverage.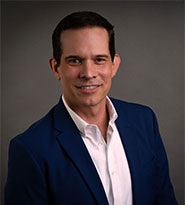 Dr. Chris Cooper, O.D.
Diplomat of the American Board of Optometry Vice Chairperson of the Tennessee Board of Optometry
He completed his academic clinical training at Kirtland Air Force Hospital in Albuquerque, New Mexico. He received his doctorate in optometry from Southern College of Optometry in Memphis, TN. He subsequently completed a postdoctoral fellowship in ocular disease in partnership with the Vitreo-Retinal Foundation and Charles Retina Center. Balancing his clinical training, he completed the Wharton School of Business Chief Executive Optometrist program at the University of Pennsylvania. Dr. Cooper earned board certification by the American Board of Optometry. Currently he is the senior managing partner of West Tennessee Eye.
Dr. Cooper was selected in 2005 to start Johnson & Johnson Vision Care (JJVCI), Inc. doctor-to-doctor liaison program. He managed a team of 18 doctors across the United States for JJVCI. While managing and training this team, he also lectured nationally on practice management, silicone hydrogel technology and the clinical benefits this technology brings to both patient and doctor. He returned full time private practice in 2015.
He holds a 7-year appointment by the Governor of Tennessee to the Health Regulator Board. Cooper is one of 5 optometrists who, working as regulators, oversee the health, welfare and safety of patients by interpretation and enforcement of the laws pertaining to patient care and licensure of doctors. Dr. Cooper drafted the original tele-health regulations for Tennessee optometrists.
Dr. Cooper was honored by the United States Junior Chamber of Commerce as one of 'Ten Outstanding Young Americans' for his humanitarian work in developing countries for both eye care and economic development through fair trade. Other notable Tennesseans who received this national award include Al Gore and Elvis Presley.
This North Carolina native creates a balance between professional and personal time with family, friends and travel. His travels take him around the world to scuba dive reefs and wrecks in the Atlantic, to hike the giant Budda in Landau, China and to the Pyramids of Egypt. However, his favorite travels are home to North Carolina to visit with his young nephews and niece.
Dr. Cooper's area of interest includes, ocular surface disease / dry eye, glaucoma management, diabetic eye disease and speciality contact lenses for patients who have keratoconus and other corneal diseases.
Email: [email protected]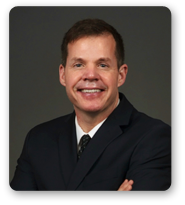 Dr. David K. Talley, O.D., F.A.A.O.
Dr. Talley received his Bachelor's degree at the University of North Carolina at Charlotte and went on to receive his Doctorate degree in Optometry at the University of Alabama School of Optometry. After receiving his Doctorate degree, he completed a residency in primary care with an emphasis in ocular disease at the Pennsylvania College of Optometry and Hahnemann University Hospital in Philadelphia, Pennsylvania.
Dr. Talley is a member of numerous professional associations and has many publications in the medical management of ocular disease. He has trained Optometric Externs and Residents for 20 years and given over 1000 professional presentations in areas of primary eye care, ocular disease, and practice management.
Dr. Talley has twice received Optometrist of the Year by the Tennessee Association of Optometric Physicians (TAOP) and the Commitment Award in the annual Excellence in Tennessee recognition program administered by the Tennessee Center for Performance Excellence (TNCPE). He is also listed in Who's Who in Executives and Professionals. Dr. Talley serves as a board certified (ABO) Optometric Physician and Managing Partner of West Tennessee Eye. He is responsible for all company activities related to Education, Compliance, Information Technology, Physician Outreach and Third Party Issues.
Dr. Talley has also volunteered a great deal of his time for Optometry. He has served in every elected position of the Tennessee Board of Optometry (TNBO) and the Tennessee Association of Optometric Physicians (TAOP) to include two terms as their Chairman and President. He has also served in many capacities for the American Optometric Association (AOA) to include the Third-Party Center Executive Committee.
Dr. Talley's area of interest includes Diabetic Eye Disease, Glaucoma, Macular Degeneration, and New Technology in Eye Care.
Email: [email protected]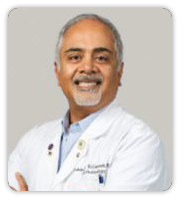 Subba Gollamudi, M.D.
Subba Gollamudi, M.D., is a native Memphian who earned his medical degree from Yale University Medical School and completed his ophthalmology residency at the Wilmer Eye Institute, Johns Hopkins Hospital in Maryland. He completed a corneal fellowship at the Bascom Palmer Institute in Miami, and received advanced training in laser, surgical and medical treatment of diseases of the cornea. He did additional research work at the University of Tennessee Medical School at Memphis.
Previously, Dr. Gollamudi was an assistant professor at the University of Tennessee, School of Medicine, Department of Ophthalmology from 1992 to 1994.
Dr. Gollamudi's professional memberships include the International Society for Refractive Keratoplasty, American Society of Cataract and Refractive Surgery, American Academy of Ophthalmology, American Medical Association, Tennessee Medical Association, Tennessee Academy of Ophthalmology and Memphis and Shelby County Medical Society.
Dr. Gollamudi's special interests, other than the cornea and its related conditions, include state-of-the-art laser vision correction and refractive surgery, cataract surgery, glaucoma management and laser treatment of diabetic eye diseases.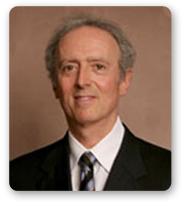 Dr. Andrew Krauss, M.D.
Andrew Mark Krauss, M.D., received his medical degree from George Washington University Medical School in Washington, DC, graduating as a member of Alpha Omega Alpha Honor Medical Society in 1987. He completed his internship at Yale University affiliated Danbury Hospital in Danbury, Connecticut. He served his residency at the Nassau County Medical Center. Upon completion of a retinal fellowship at the Vitreoretinal Foundation, he joined its staff in 1993. He became a partner of this group in 1995. Dr. Krauss served as Clinical Instructor in Ophthalmology at the University of Tennessee Center for Health Sciences. Some of Dr. Krauss' particular interests include medical and surgical treatment of vitreoretinal diseases with particular interest in diabetic eye disease and surgical repair of ocular trauma. Before beginning his medical education, Dr. Krauss was a professional musician.
Dr. Krauss is a member of the American Medical Association, the American Society of Retina Specialists, the American Academy of Ophthalmology, the Tennessee Medical Association and the Memphis Medical Society.
Patients having any questions about follow up care or records from former West Tennessee Eye doctors, Dr. Jim Elam or Dr. Holly Oboikovitz, please contact our practice manager at 901-872-2020 ext. 225
Contact us today or visit our appointment request page to find a time that is convenient for you to see us.